Digital Illustration | Isaac Newton Poster
Ideal for classrooms and live/work spaces for a science geeks, this first poster in the series "The Notable Persons of Inquiry Society" provides an educational snapshot of Isaac Newton's contributions, as well as outlining the scientific method he is credited for developing. Stay in touch for the next poster... hint... she won two Nobel prizes.
Welcome to my current passion project, a poster series called "The Notable Persons of Inquiry Society," featuring notable scientists who have shaped modern science. Inspired by my youngest son, who has fallen hard for science, I've been exploring this histories of some of the most iconic scientists that ever lived. I'm already working on the next scientist and can't wait to share and have them available for purchase. Please take a moment to comment or appreciate the project. Thanks!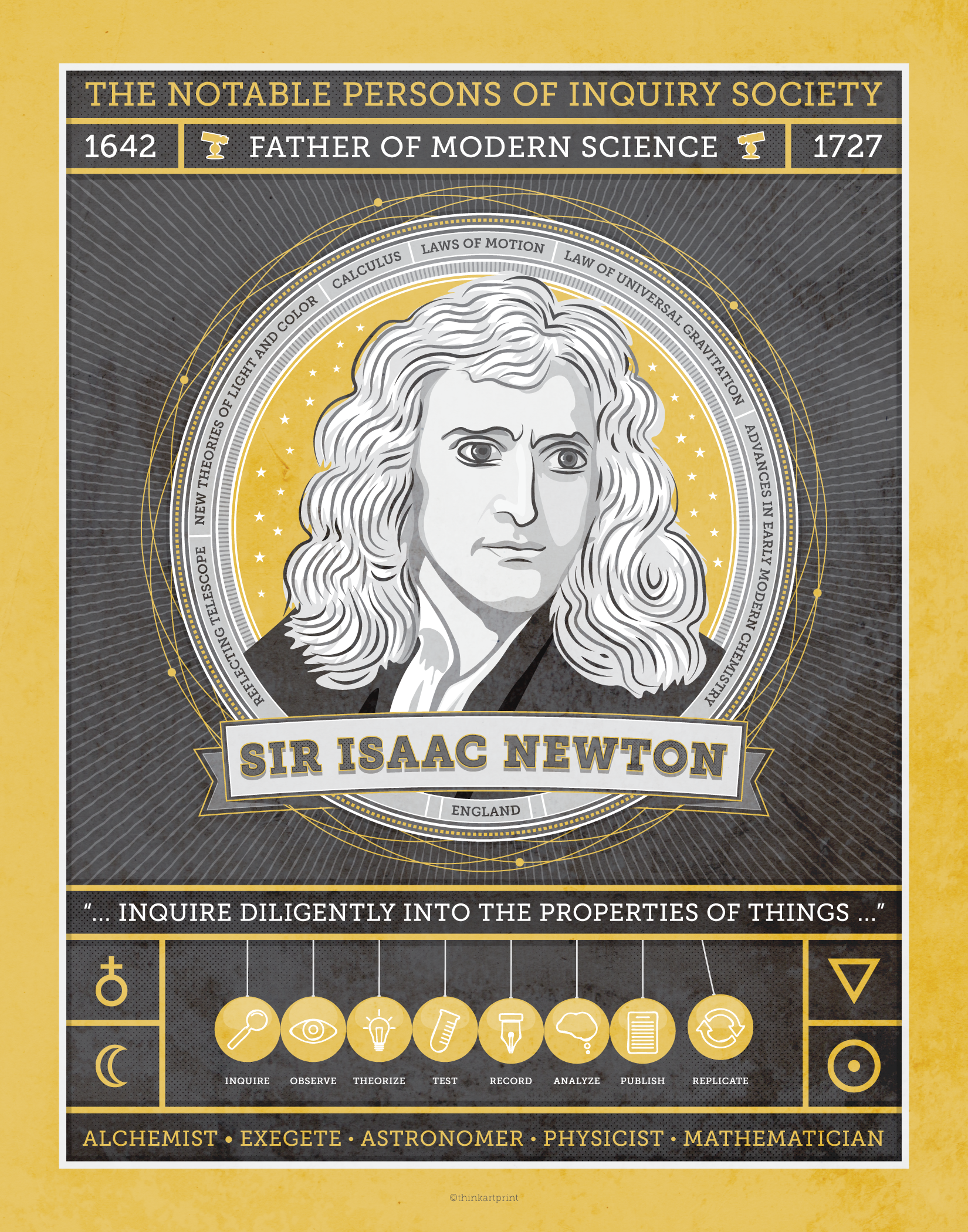 Remember to appreciate if you enjoyed it! :)